Saturday May 28, 2022
Washington News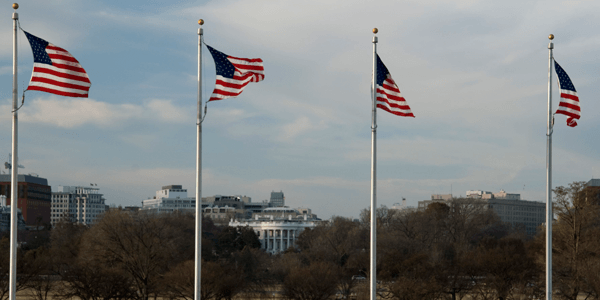 Tax Filing Season Begins January 24
In IR-2022-8, the Internal Revenue Service announced that tax season will start on Monday, January 24, 2022. On that date, the IRS will begin to accept and process tax returns. The delay is needed in order to program and test the IRS computers, which are being updated to ensure calculation of the proper Child Tax Credit and Recovery Rebate Credit.
IRS Commissioner Chuck Rettig stated, "Planning for the nation's filing season process is a massive undertaking and IRS teams have been working nonstop these past several months to prepare. The pandemic continues to create challenges, but the IRS reminds people there are important steps they can take to help ensure their tax return and refund do not face processing delays. Filing electronically with direct deposit and avoiding a paper tax return is more important than ever this year. And we urge extra attention to those who received an Economic Impact Payment or Advance Child Tax Credit last year. People should make sure they report the correct amount on their tax return to avoid delays."
You will want to gather all of your needed information to file an accurate tax return. If you have received the Advance Child Tax Credit payment or an Economic Impact Payment in 2021, you will need to know the amounts of your payments in order to file.
The filing deadline in 48 states this year will be Monday, April 18, 2022. Because that Monday is Patriot's Day, residents of Maine or Massachusetts may file on April 19, 2022. If you request an extension, you will have until Monday, October 17, 2022 to file your income tax return.
The IRS has received substantial criticism due to the pandemic closure and its failure to process millions of delayed tax returns. Commissioner Rettig responded, "In many areas, we are unable to deliver the amount of service and enforcement that our taxpayers and tax system deserves and needs. This is frustrating for taxpayers, for IRS employees and for me. IRS employees want to do more, and we will continue in 2022 to do everything possible with the resources available to us. And we will continue to look for ways to improve. We want to deliver as much as possible while also protecting the health and safety of our employees and taxpayers."
Because the IRS resources are limited this year, the Service encourages taxpayers to make maximum use of www.IRS.gov. Rettig continued, "Our phone volumes continue to remain at record-setting levels. We urge people to check IRS.gov and establish an online account to help them access information more quickly."
There are several ways the IRS.gov tools may be helpful. If you did not receive your third Economic Impact, Payment (EIP), you may qualify for a Recovery Rebate Credit (RRC). You would need to know the proper amount of your EIP in order to claim an RRC. If you have an IRS Online Account, you can view your economic impact payments online.
Millions of Americans received Advance Child Tax Credit payments. These taxpayers received IRS Letter 6419 to show the amount of these advance payments. You still may qualify for a payment of the remaining Child Tax Credit when you file your 2021 federal income tax return.
The Interactive Tax Assistant will be helpful to many taxpayers. It can answer general questions about tax credits and deductions for 2021. If you have not yet created an IRS Online Account, you can go to IRS.gov and do this. With your IRS Online Account, you will be able to review amounts owed, track payments or view any payment plan details.
The IRS urges taxpayers to use the Free File program if they have 2021 income of $73,000 or less. The Free File program enables use of commercial tax software to complete your return. If your income is over $73,000, you may use the Free File Fillable Forms. Military members and qualifying veterans also may benefit from MilTax. This is a Department of Defense tax program that is generally free to qualified individuals.
Editor's Note:
There are still millions of amended tax returns that remain unprocessed. The IRS claims it does not have the resources to process these returns. American Institute of CPAs (AICPA) President and CEO Barry Melancon was critical of the IRS for these delays. He stated, "For more than 18 months, the AICPA has repeatedly and publicly recommended to the IRS that they take reasonable actions that would meaningfully reduce persistent, unnecessary and erroneous notifications and help American taxpayers."
Organization Fails to Qualify as a Church
In
Alearis Inc. v. United States;
No. 1:20-cv-00808, the United States Court of Federal Claims dismissed a petition by an organization to be declared a church and a non-private foundation.
Alearis is organized in Delaware and exists "exclusively for religious purposes, to perform or carry out the functions of the Church." In 2019, the Alearis attorney mailed a letter request to the IRS for a determination that the organization was a church and a non-private foundation. The organization did not file IRS Form 1023. After discussions with counsel, the IRS refunded the initial $400 check submitted with the letter request and indicated that Alearis would need to file IRS Form 1023.
Alearis filed a complaint and sought declaratory judgment. The Court directed Alearis to submit additional evidence to demonstrate it was a qualified church. Alearis declined to do so because the discovery would result "in further disclosure of protected Church information which Alearis cannot currently foresee or control."
The Court noted that Alearis did not receive a determination of exempt status from the IRS because it initially did not provide the required forms. It now claims that submitting an IRS Form 1023 would violate its religious principles. However, the Alearis one-page "Statement of the Facts" is not sufficient to make a determination on exempt status.
The IRS filed a motion to unseal the Alearis administrative record. Alearis opposed the motion because it claimed that disclosure would reveal secret or confidential information.
Alearis emphasized that the court may not "undertake for itself the determination of which religious practices are sufficiently mandatory or central to warrant protection." However, Alearis failed the evidentiary standard by refusing to disclose information. Therefore, the Court granted the IRS motion to dismiss the case because it lacked jurisdiction to address the underlying issues.
Editor's Note:
Counsel for Alearis immediately filed an appeal to the Federal Circuit. This will be a freedom of religion case. The Circuit Court will need to determine whether the IRS is justified in requiring Form 1023 to qualify for exempt status.
Conservation Deed Defect Not Sufficient for Summary Judgment
In
Hancock County Land Acquisitions LLC et al. v. Commissioner;
No. 12385-20, the Tax Court denied an IRS motion for partial summary judgment based on a deed that modified the judicial extinguishment formula by subtracting the value of improvements.
Hancock is a Mississippi LLC. It was involved in a transaction in which a syndicated partnership acquired 97 of 98 Hancock units for $18,247,575. A portion of the Hancock 1400-acre tract is adjacent to the Stennis Space Center and subject to a federal "acoustical buffer zone" easement. The easement is designed to permit rocket propulsion tests and prohibits "human habitation or human occupancy of dwellings and other buildings, and the right to prohibit the construction of dwellings and other buildings susceptible of being used for human habitation or human occupancy."
Following the June 17, 2016 sale of the Hancock Units, two weeks later on August 2, Hancock donated a conservation easement to the Atlantic Coast Conservancy, Inc. The partnership claimed a charitable deduction of $180,177,000. The IRS reviewed the return, denied the charitable deduction and assessed tax, interest and penalties.
A charitable conservation easement must be "protected in perpetuity." See Section 170(h)(5)(A). If there is a judicial extinguishment of the easement, the nonprofit must receive a "proportionate share of the proceeds and use of those proceeds consistently with the conservation purposes underlying the original gift." Reg. 1.170A-14(g)(6).
The Hancock deed includes a provision that the extinguishment fraction will be the proportionate value at the time of the grant times the value of the easement. However, the multiplicand is reduced by the increased value of improvements after the date of the grant. The IRS claimed this adjustment was not permitted and the deduction should be denied.
However, the Hancock property has limited improvements and is subject to the NASA restriction. It includes roads, animal feeders and wooden shooting houses. It is possible that Hancock may be able to demonstrate at trial that these improvements are not likely to appreciate in value and the value of any future or additional improvements will be negligible. Therefore, the issue exists for a genuine dispute of material fact at trial.
In IRS Form 8283, Hancock disclosed a basis of $165,000 in the property and claimed a charitable deduction of $188 million. While there may have been a technical error in preparation of IRS Form 8283, there was "substantial compliance" and the specifics on that issue can be determined at trial. While in David F. Hewitt et al. v. Commissioner; No. 20-13700 (11th Cir. 2021), the Eleventh Circuit held that the improvements position of the IRS was invalid, the requirement in this case to go to trial negates a need to determine the application of Hewitt.
Editor's Note:
The IRS will claim this is a fact-specific case because the value of the improvements may be negligible. However, the validity of the underlying regulation as questioned in the Hewitt case will have great impact on future cases. The tenfold increase in claimed value over a period of two weeks is the actual controversy in Hancock, but the IRS would prefer not to get into a battle of the appraisers.
Applicable Federal Rate of 1.6% for January -- Rev. Rul. 2022-1; 2022-2 IRB 1 (15 Dec 2021)
The IRS has announced the Applicable Federal Rate (AFR) for January of 2022. The AFR under Section 7520 for the month of January is 1.6%. The rates for December of 1.6% or November of 1.4% also may be used. The highest AFR is beneficial for charitable deductions of remainder interests. The lowest AFR is best for lead trusts and life estate reserved agreements. With a gift annuity, if the annuitant desires greater tax-free payments the lowest AFR is preferable. During 2022, pooled income funds in existence less than three tax years must use a 1.6% deemed rate of return.
Published January 14, 2022
Previous Articles
Prepare For Filing - Last Estimated Payment
Time is Short for IRA Charitable Rollover Gifts
Take Action on December Gift Opportunity